Print All Over Me is an NYC based online platform for real-world collaboration and creation. Which means they provide you with the tools to create your own clothing designs by uploading artwork that can be applied to seasonal collections of clothing and objects. They invited me to be a featured designer for the 2015 Summer Season 7 collection.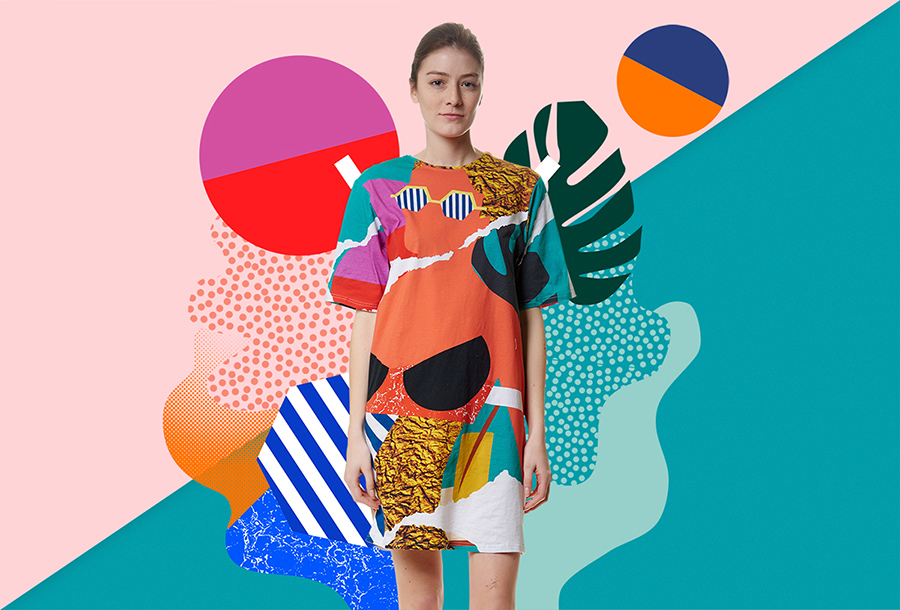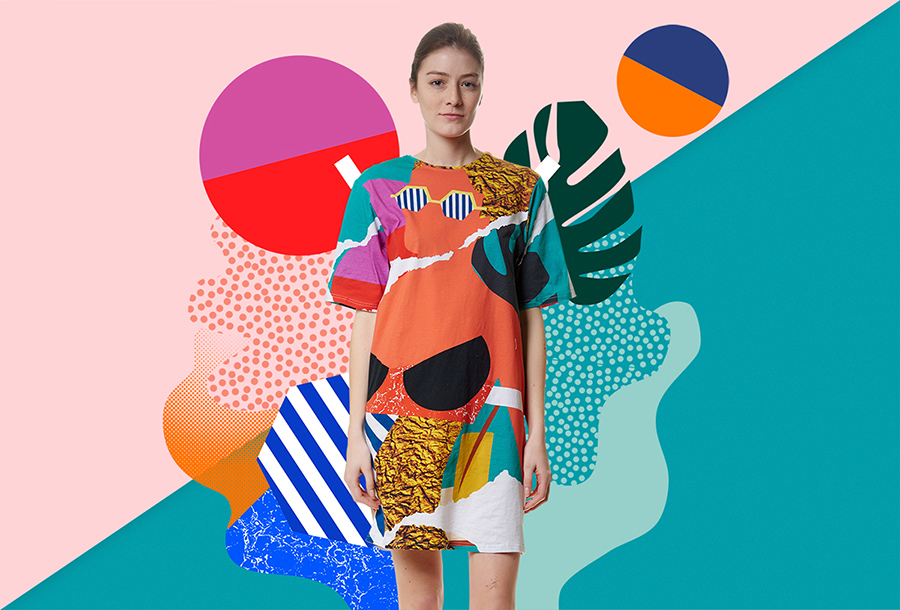 One of the first things that came to my mind in relation to PAOM are the cut-out dolls I adored as a child, the idea that anyone can cut out pieces of paper and play with clothes in the simplest way. So I did some super colourful collages of PAOM girls using textures and patterns, and then tore them up and added some final touches.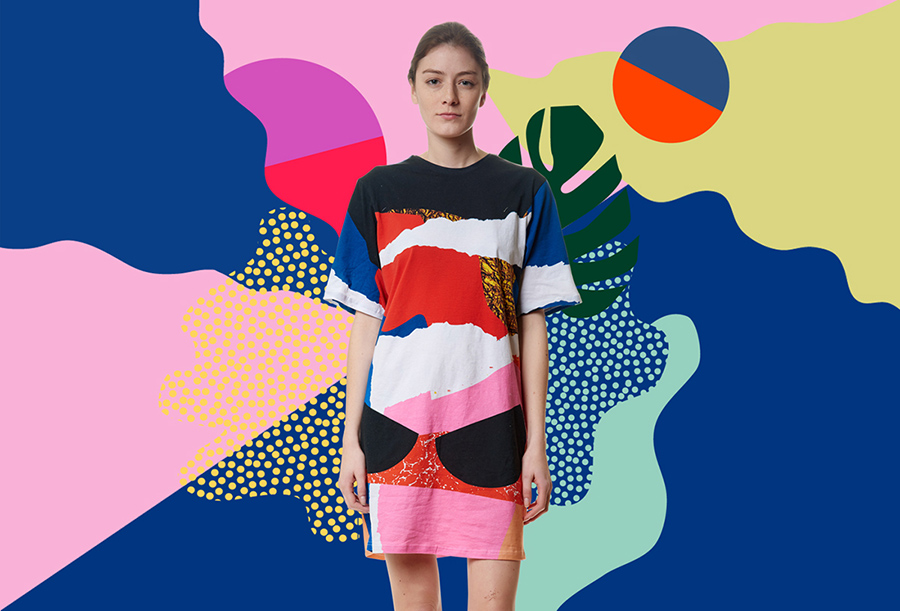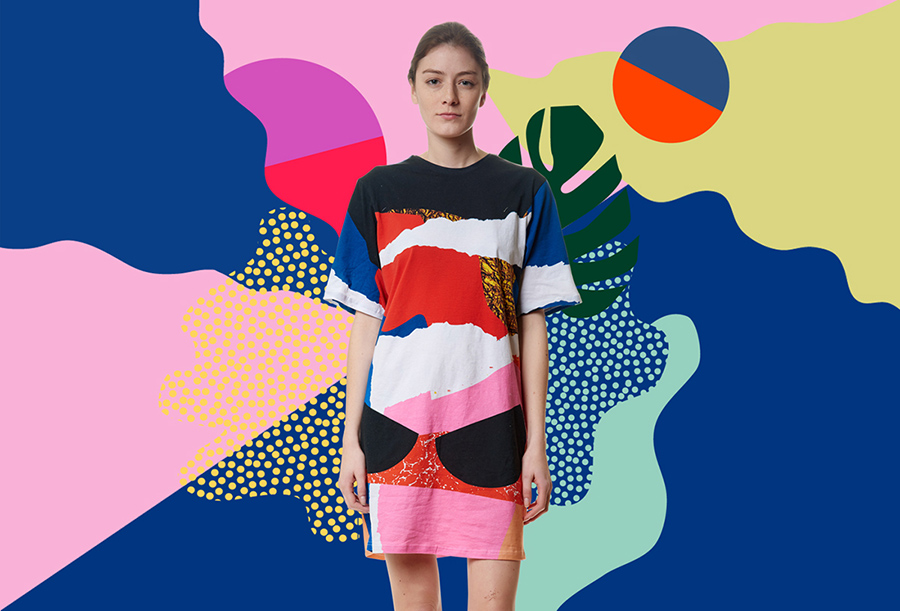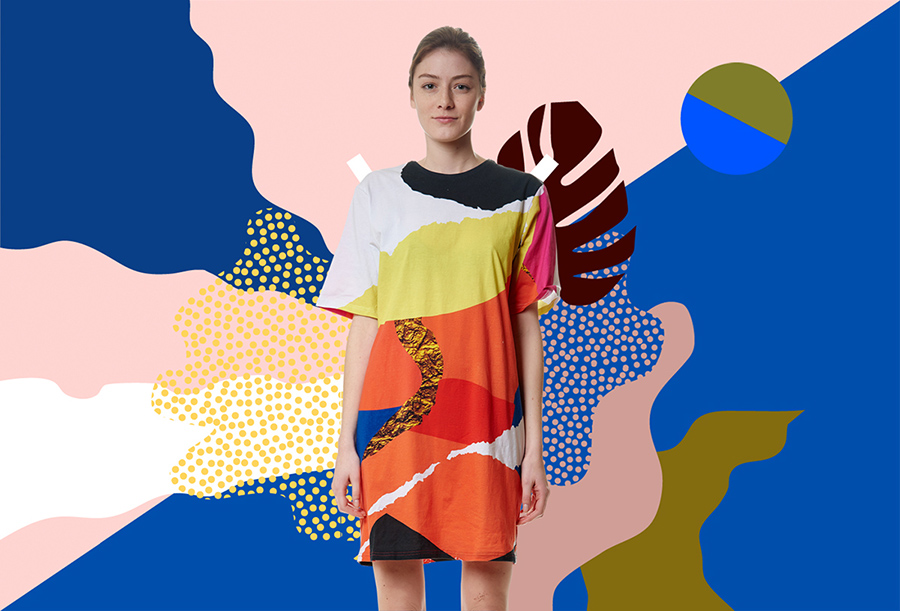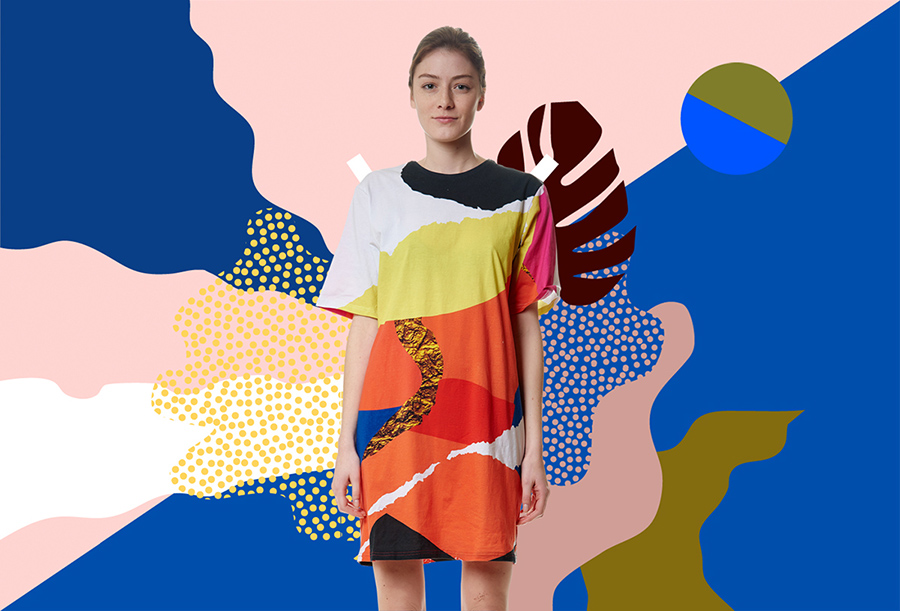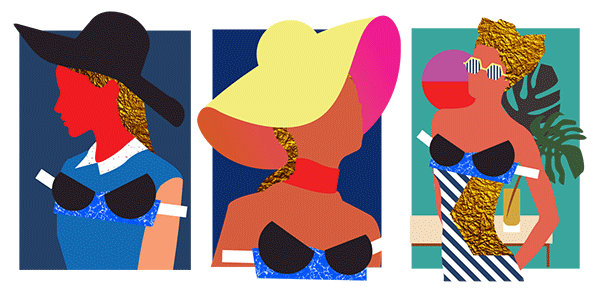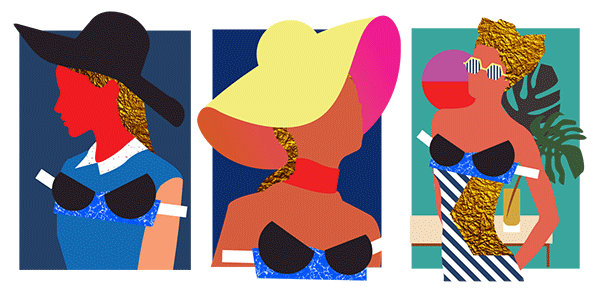 The PAOM girls love the beach in the summer, and they always bring all of their cut-out swimsuits with them.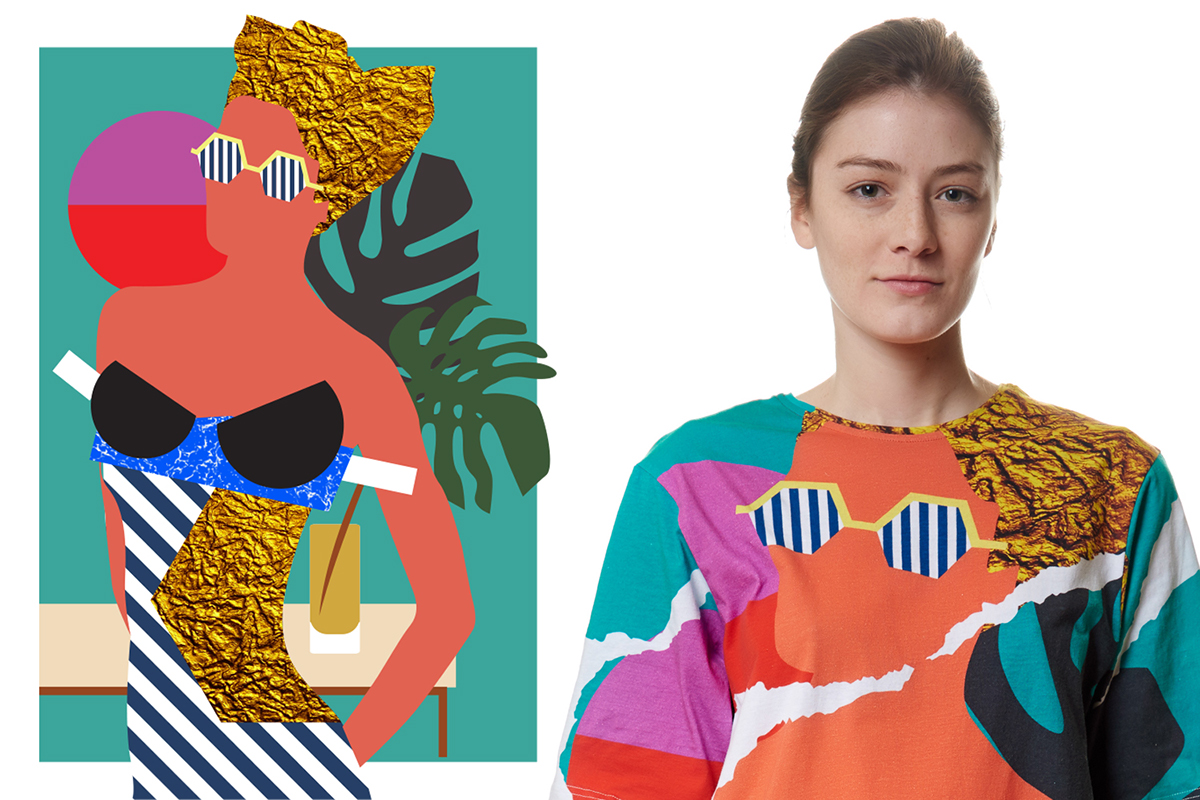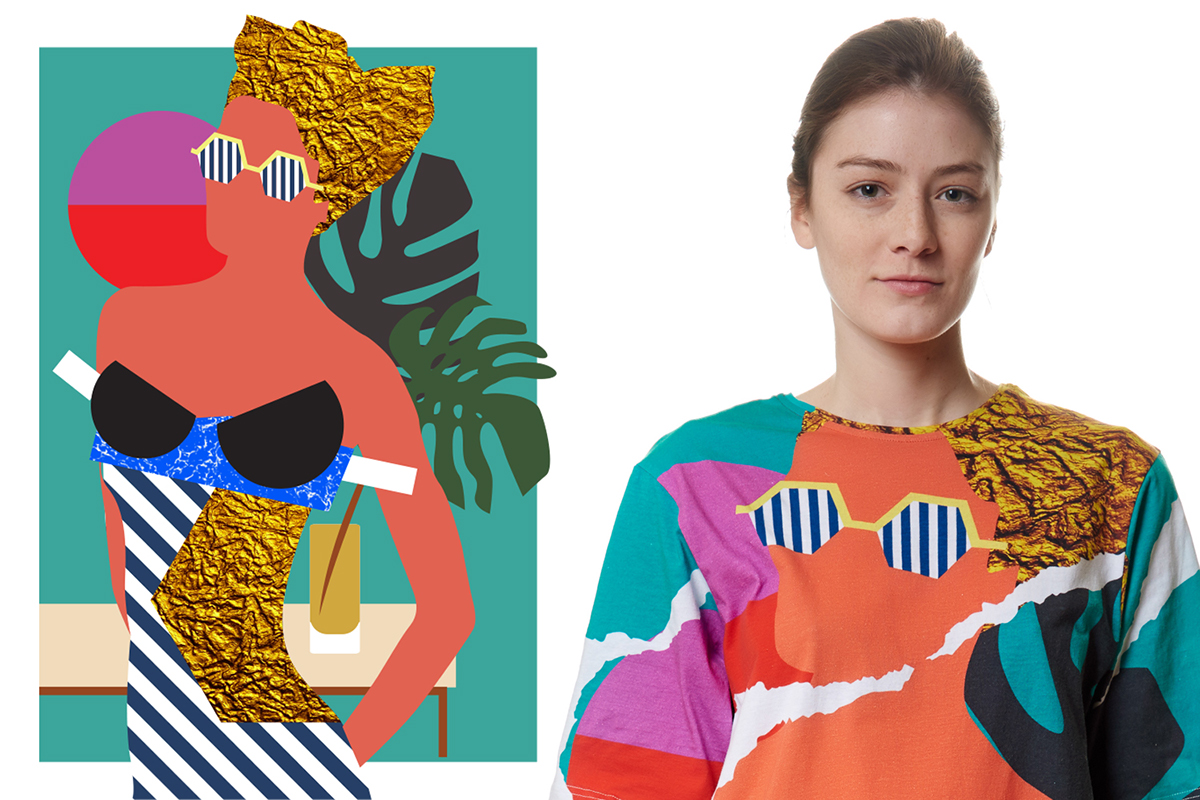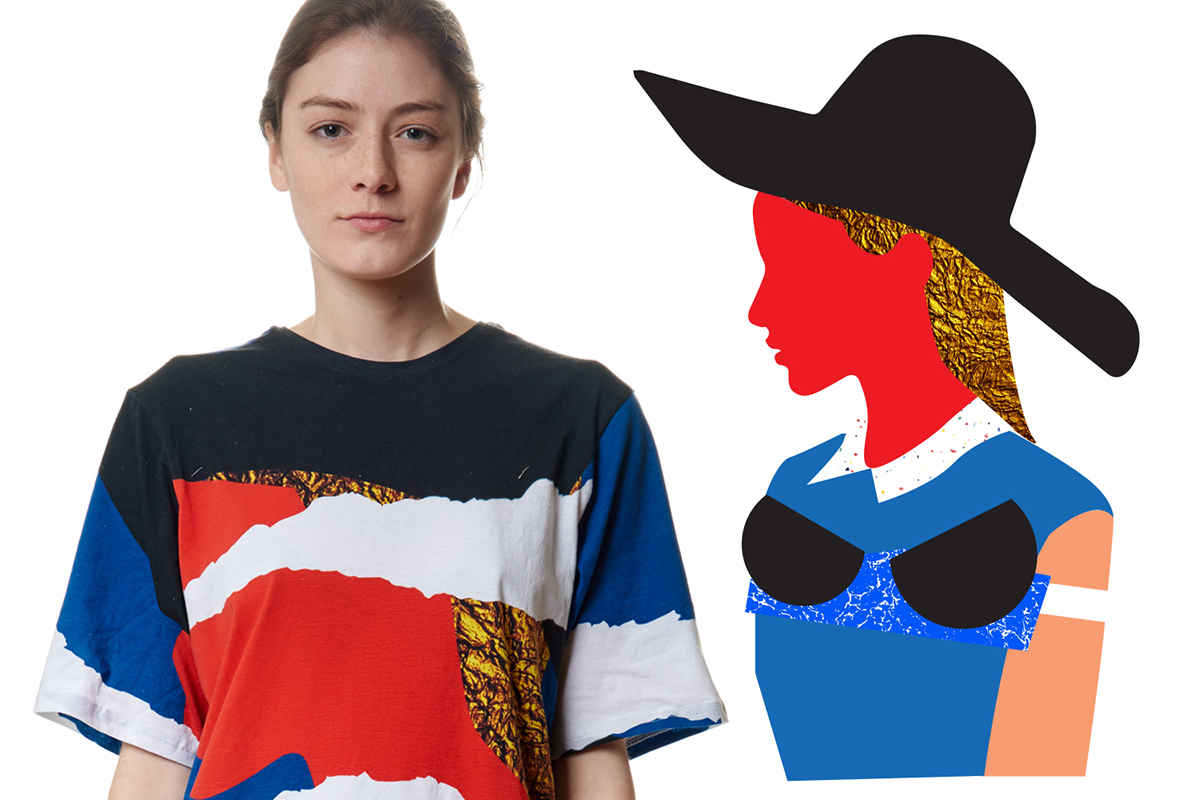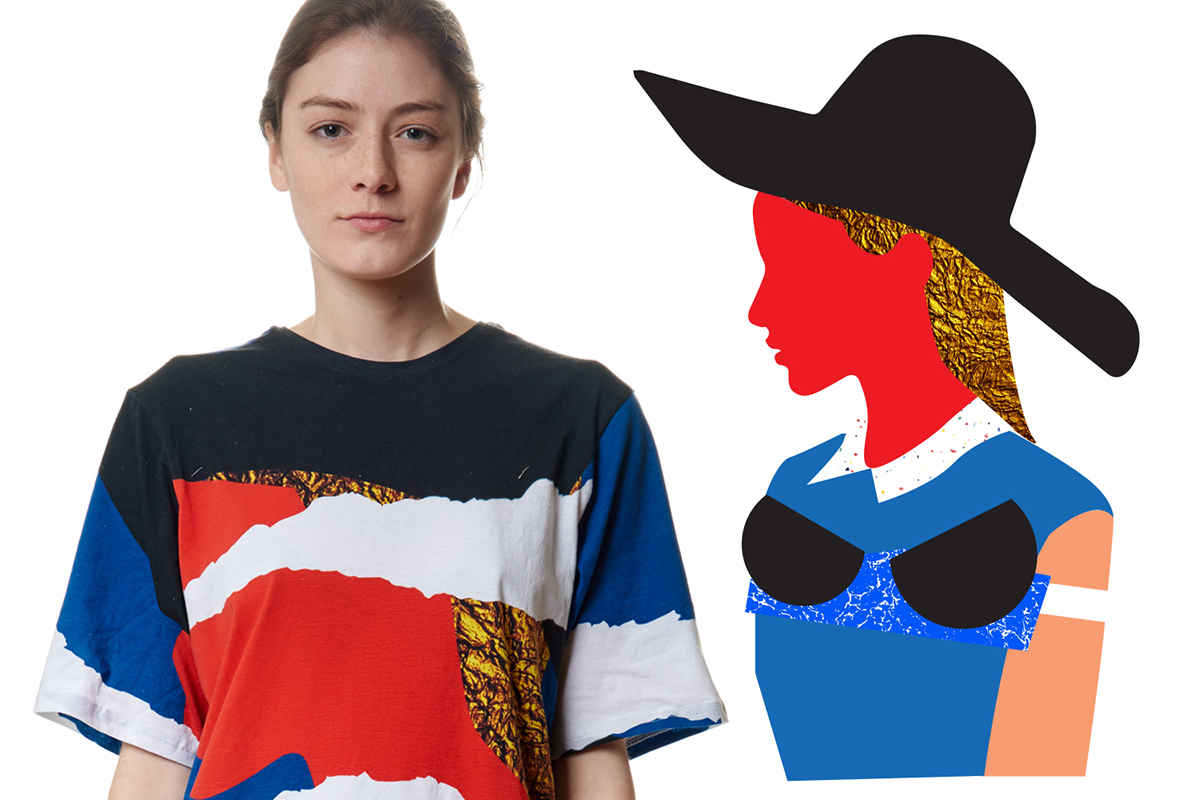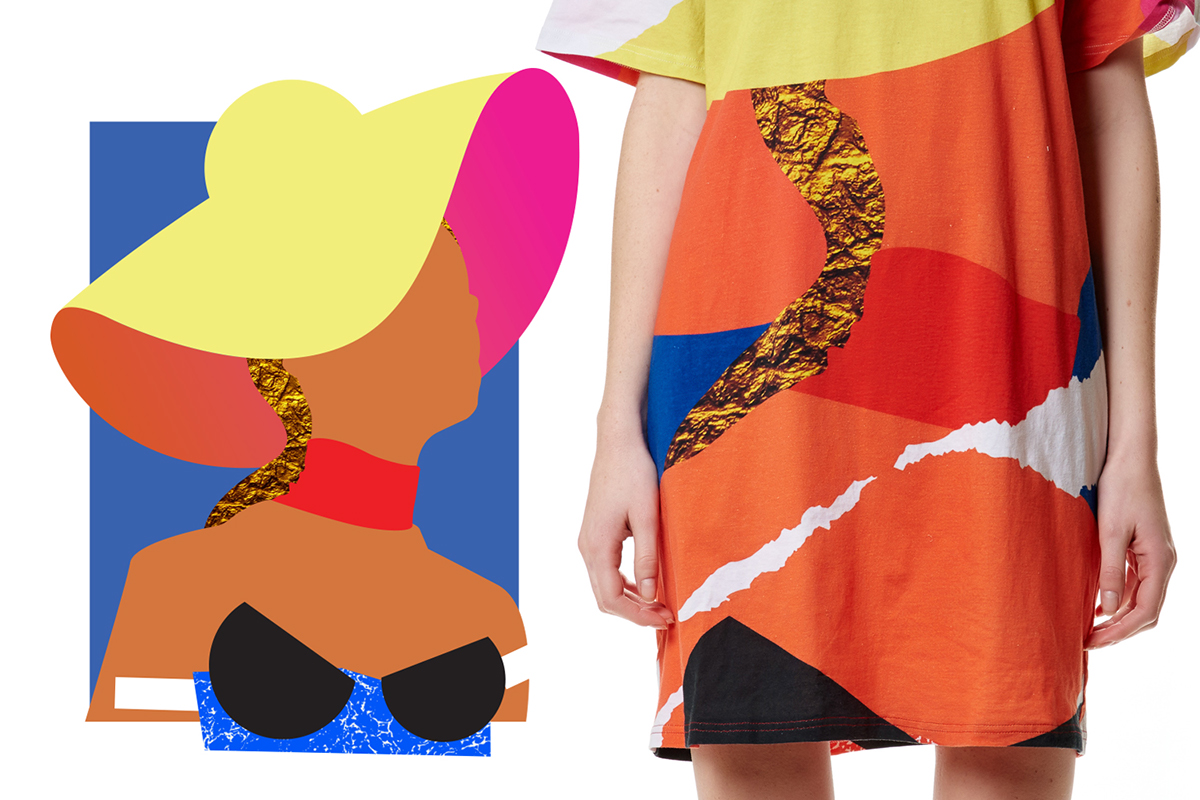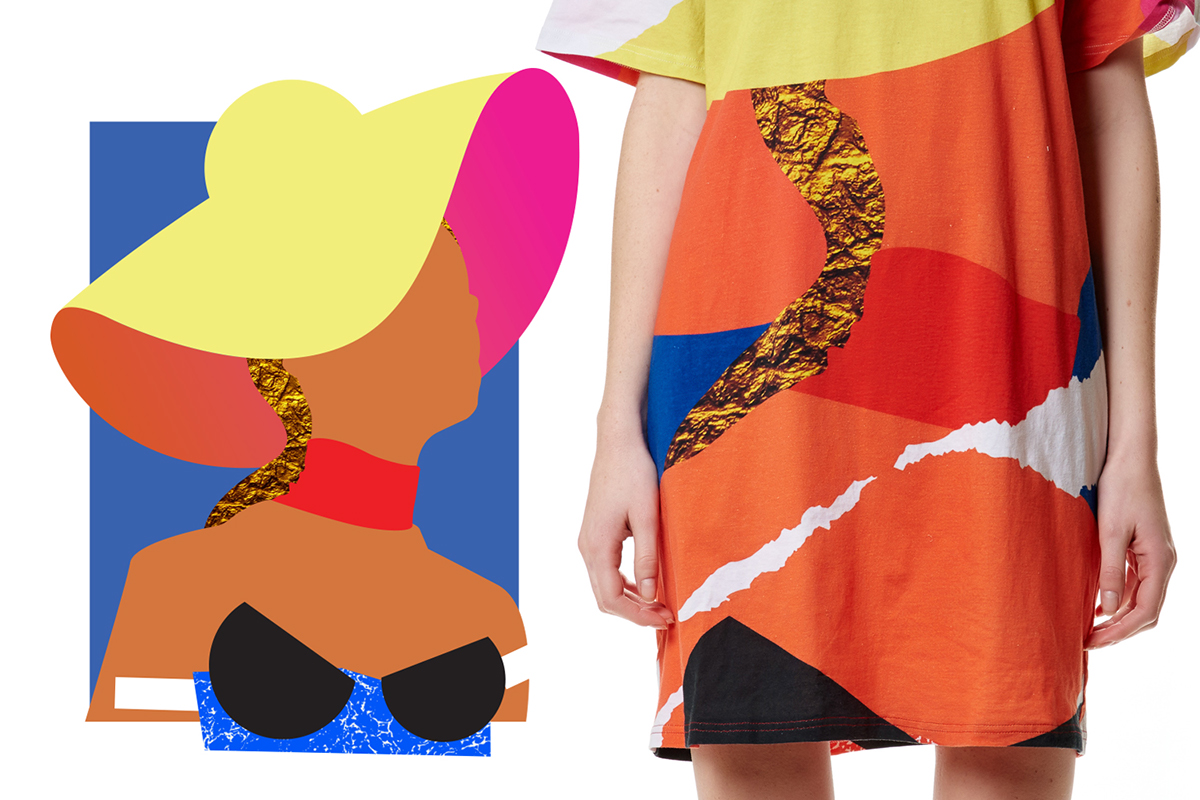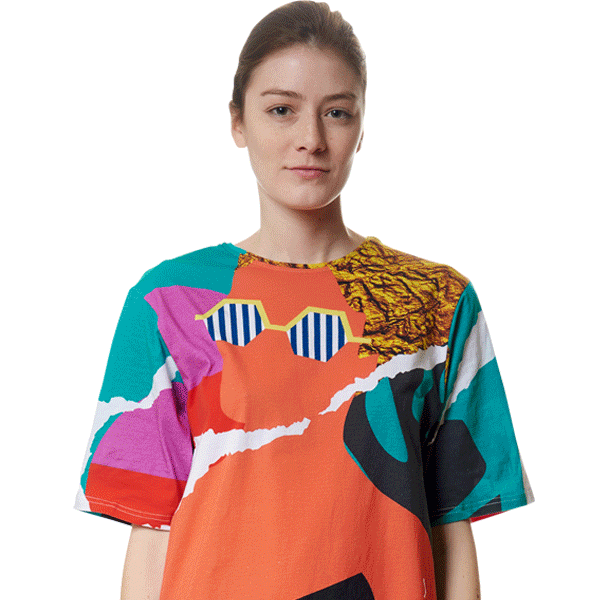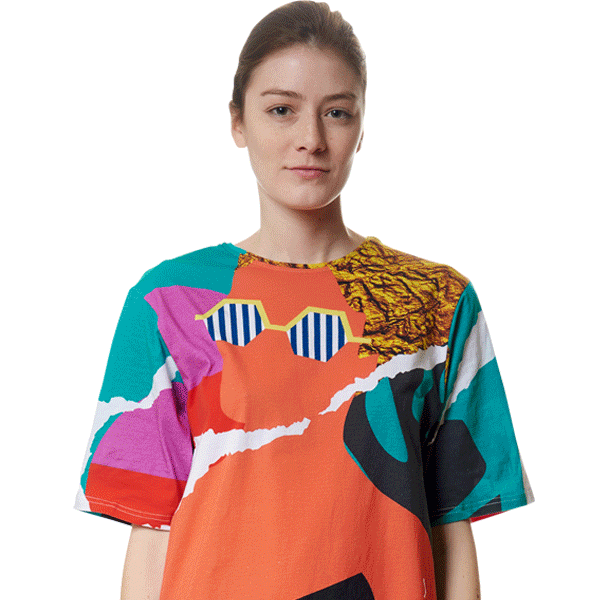 Model: Alli Grimes for Print All Over Me